MyCerty automates and simplifies the creation of swiss work certificates. save time!
With the MyCerty platform, you divide by 3 the average time spent on producing a work certificate, while ensuring a professional and legally compliant result.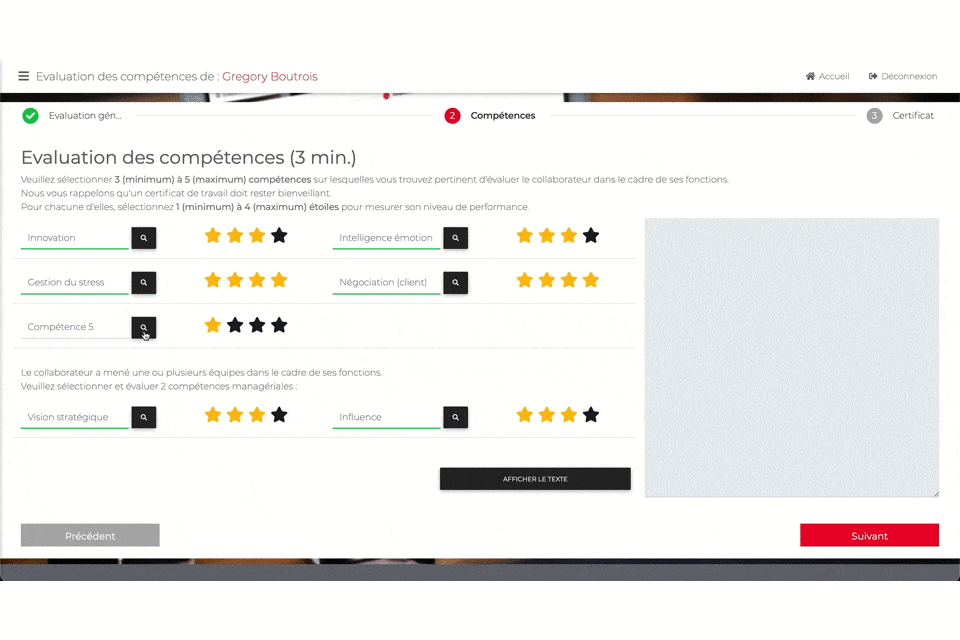 Save time for more value-added tasks by automating your work certificates with the MyCerty platform.
Do you often think that creating work certificates is a tedious task with low added value? How many hours could you have saved for more strategic activities for your company, such as employer branding, talent management or employee engagement?
MyCerty may be the solution you've been waiting for! We provide an innovative solution to automate the creation of work certificates with a unique co-building approach. The employee is at the heart of the process. The multilingual skills repository created by HR experts and the simple and playful star rating system allows to create a professional quality work certificate that perfectly complies with legal requirements in less than 30 minutes.
How does MyCerty work?
The employee requests a work certificate and actively contributes to its elaboration directly in the MyCerty platform. The manager evaluates the skills. Finally, the HR department reviews the whole document before printing out.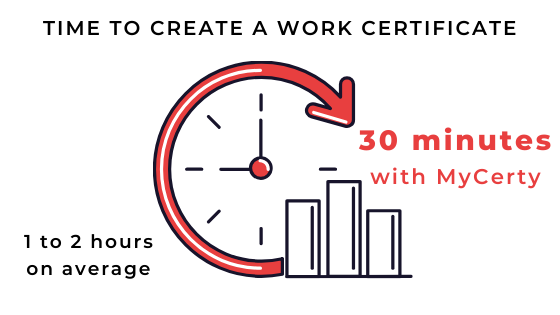 The free trial of MyCerty is a non-binding offer that allows you to realize 1 work certificate in real conditions. After sending your contact information, you will receive your personalised access codes. Using the tool is fast and does not require any IT infrastructure. The information is perfectly secured, in full compliance with GDPR.