We support the digital transformation of HR with intuitive tools that enhance the employee experience.
Founded in French-speaking Switzerland in 2020, the MyCerty platform automates and digitalises the production of the Swiss work certificate in order to allow significant time savings for the HR function and managers. It is the result of a modern vision of Human Resources combined with a solid expertise in digital transformation.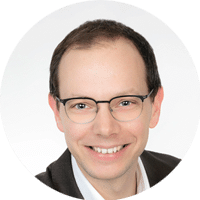 Grégory BOUTROIS
Co-founder, expert in Digital Transformation
A geek and entrepreneur at heart, Grégory is attentive to the business and human challenges of his interlocutors and responds with appropriate solutions. Since 2005, he has been designing and deploying innovative customer and user experiences on behalf of major multinationals.
Feature: Grégory has reconciled the best of human interaction and technology to reinvent the experience of thousands of Nespresso customers around the world.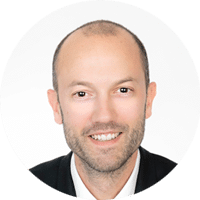 Brice RATTEZ
Co-founder, Human Resources Director
Passionate about human resources and driven by a desire to shake up the HR function through digital innovations, Brice has more than 15 years of experience in various HR functions in a multinational company. He strongly believes in the major contribution of the HR function to the overall performance of the company.
Feature: Brice has more than 5'000 work certificates to his credit.
Tanja FRÜH
Human Resources Specialist, Translator
With more than 20 years of experience in various Human Resources functions at international companies, Tanja has built up a strong and profound know-how in writing work certificates. Her passion for languages and her dedication to writing clear and balanced work certificates enable her to produce high quality certificates in both English and German. Additionally, she brings her experience from industry sectors such as banking, insurance, automotive and more to the task.
Feature: Tanja's combination of skills and passion makes her a professional work certificate writer and translator.